2017 – THE FOLLOWING TEAMS HAVE WON THEIR DIVISION AND WILL REPRESENT DISTRICT 9 AT THEIR STATE TOURNAMENT.
(Exception – Junior Softball District 9 Champion, advance directly to the Junior Softball World Series as the "Host" team. The 2nd place team advances to State.  – District 9 has hosted the Softball World Series since it started in 1999 and as such is awarded an automatic birth www.littleleaguejsws.org)
SOFTBALL MAJORS  (Little League) DIVISION
(10 – 12 years old)
CONGRATULATIONS
COMBINED TEAM
REDMOND WEST, REDMOND NORTH, SNO-VALLEY NORTH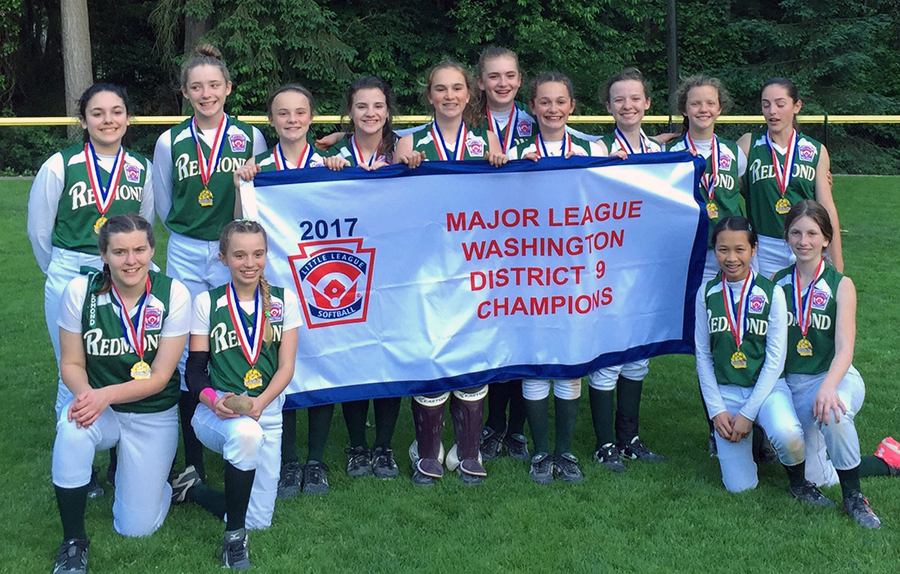 ********************************************************************
JUNIOR SOFTBALL DIVISION
(13 – 14 years old)
CONGRATULATIONS
KIRKLAND NATIONAL/AMERICAN

Thanks to the over 20 Junior Softball World Series Committee Volunteers, a Team from Little League Washington District 9 is awarded the honor of being the host team in the Little League Junior Softball World Series each year.
These volunteers work all year long, year after year, to keep the World Series here in Washington District 9. Without these volunteers, raising money, planning and coordinating. The event would likely be awarded to another State and District.
Each year the team selected to participate as the host team, is our own District 9 junior Softball Champions. They do not have to win the state title or win the west regional title, they are the Host Team as a reward to the many volunteers that make the Junior Softball World Series possible. This year the honor belongs to Kirkland National/American combined Little League Team.
The host team has never won the World Series and perform the duties as the district and world series ambassadors to welcome all international and USA teams to our city…
They are the leaders of friendship and sportsmanship. Have a great time girls, it will be a summer you will NEVER forget.
You can catch the action on ESPN2   *    http://littleleaguejsws.org/

********************************************************************
9/10/11 BASEBALL DIVISION
CONGRATULATIONS
KIRKLAND AMERICAN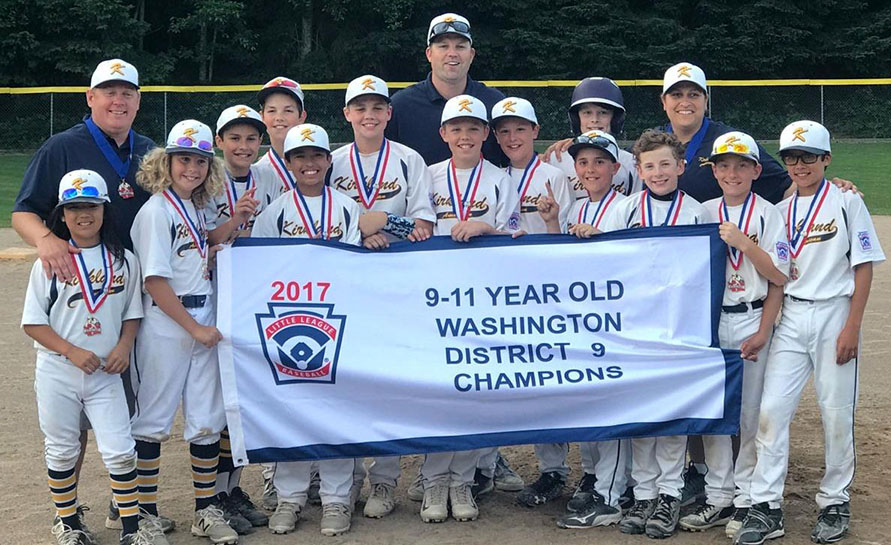 ********************************************************************
INTERMEDIATE (50/70) BASEBALL DIVISION
CONGRATULATIONS
REDMOND NORTH
NO PICTURE SUBMITTED
********************************************************************
9/10/11 SOFTBALL DIVISION
CONGRATULATIONS
KIRKLAND NATIONAL/AMERICAN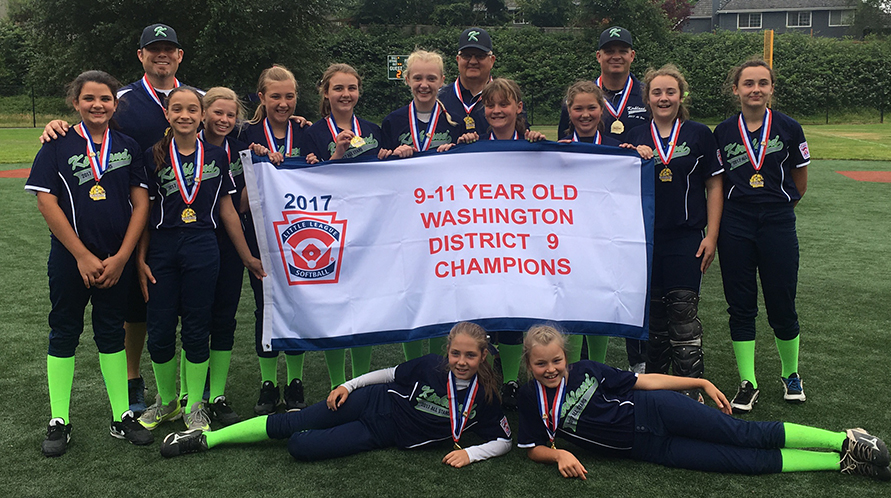 ********************************************************************
8/9/10 BASEBALL DIVISION
CONGRATULATIONS
ISSAQUAH LITTLE LEAGUE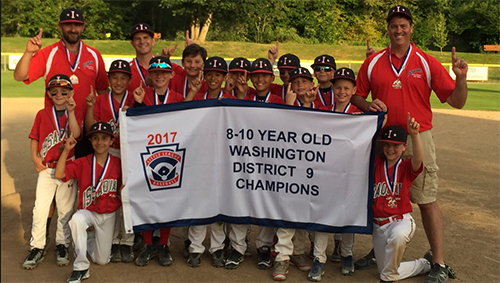 ********************************************************************
SENIOR BASEBALL DIVISION
CONGRATULATIONS
REDMOND NORTH /REDMOND WEST / BELLEVUE EAST
(No Picture Submitted)